Garage Door Opener Repair Chesapeake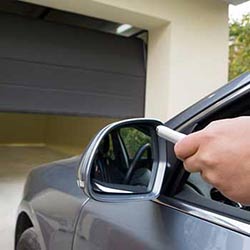 You've arrived at Garage Door Repair Chesapeake, where we offer a wide selection of affordable outstanding garage door opener services to the customers of Chesapeake, Virginia. We're here to expertly handle any garage door problem quickly and professionally.
remote garage door opener services
Your garage door just isn't going to work right unless you have the proper garage door opener. The garage door openers we have available here at Garage Door Repair Chesapeake are very quiet, sturdy, and dependable. Are you in a bind? Don't worry, we're available 24/7!
CALL DAY OR NIGHT! (757) 414-2314
Hire Garage Door Repair Chesapeake to repair your garage door opener, and you will be able to take advantage of our professional guidance to make wise decisions:
electric-powered garage door openers - For maximum quality, an electricity-powered garage door opener needs to be extraordinarily quiet. That way you won't disturb others each time your garage door opens.
remote-controlled garage door openers - The convenience of a remote control obviously is desirable because you don't have to get out of your vehicle. Our garage door experts are here to make sure your remote control code is utterly secure, so no one else but you can enter your garage.
additional garage door opener features - We are always adding new features for our customers' benefit. One feature that's popular is the automatic courtesy light, which illuminates whenever your garage door opens. Another feature is the remote lock-out, if you're planning to be gone a long time.
CALL NOW! (757) 414-2314